Oh, springtime. While my heart says it's here already, clearly the weather gods have other ideas! Every time there's the promise of warmer weather in Sydney, it's swiftly followed by gale force winds and gloomy skies. In any case, I would be super happy if the weather could just make up its mind already. At least then, I won't take forever to get dressed in the morning anymore!
Anyway, spring is synonymous with flower festivals, so a few weeks ago I checked out Tulip Time along with hundreds of other plant lovers. Although I've visited Floriade quite a few times, I've never checked out the tulips in Bowral! It's about an hour drive from Sydney, which is definitely more bearable than the three-hour trip to Canberra.
The garden itself was actually quite small, but there were tulips as far as the eye can see! Unfortunately some flowers hadn't bloomed just yet, but I guess there's not much you can do about that. Also, here's the thrifted button down skirt in action. I didn't anticipate that Bowral would be cooler than Sydney by a few degrees, so I ended up being a bit underdressed.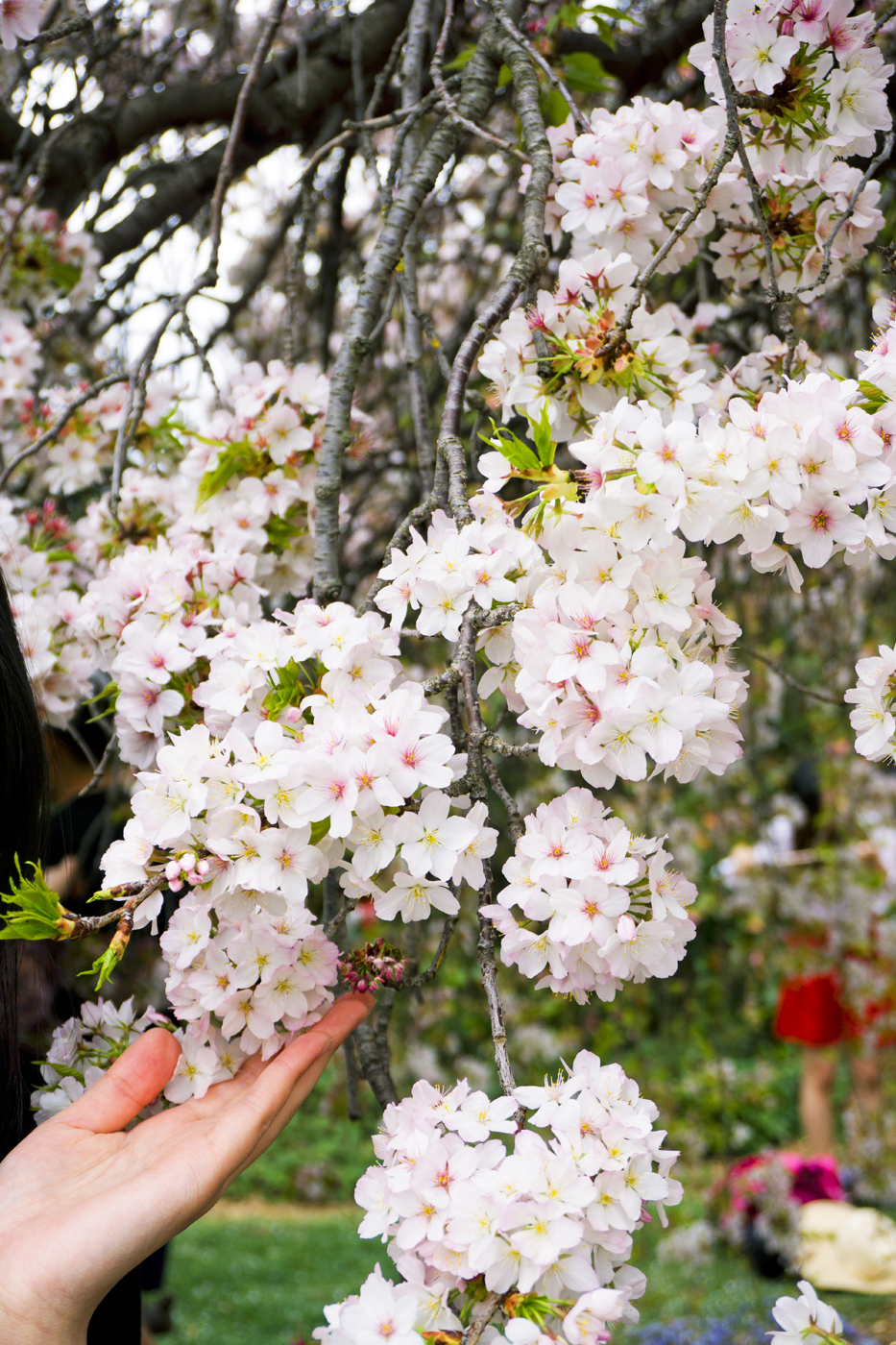 Besides tulips, there also happened to be crabapple trees and cherry blossoms in full bloom! I missed out on seeing the sakura in Sydney, so I was pretty pleased that I managed to catch them before they disappear for the season.
And of course, a trip to Bowral wouldn't be complete without visiting Gumnut Patisserie. The line at the counter literally went out the front door, but not without good reason! The place has a hefty collection of awards, all proudly displayed in the front window.
We dawdled for the longest time before settling on meat pies and a box of assorted pastries to take home. Lemon meringue, fruit tarts, vanilla slice… you name it, we probably had it. I think it's fair to say that all of them were delicious without being overly sweet. I really wish I could've sampled everything, but I guess I'll just have to save that for my next visit!