The travel category of this blog has become a little dusty lately, hasn't it? After all, it's been over two years since I last stepped foot on a plane! I'd be lying if I said I didn't miss it a bit — there's nothing quite like that tingly feeling of excitement you get on the way to the airport. But hey, after three straight months of lockdown, I'll be happy to go wherever's possible in the current circumstances.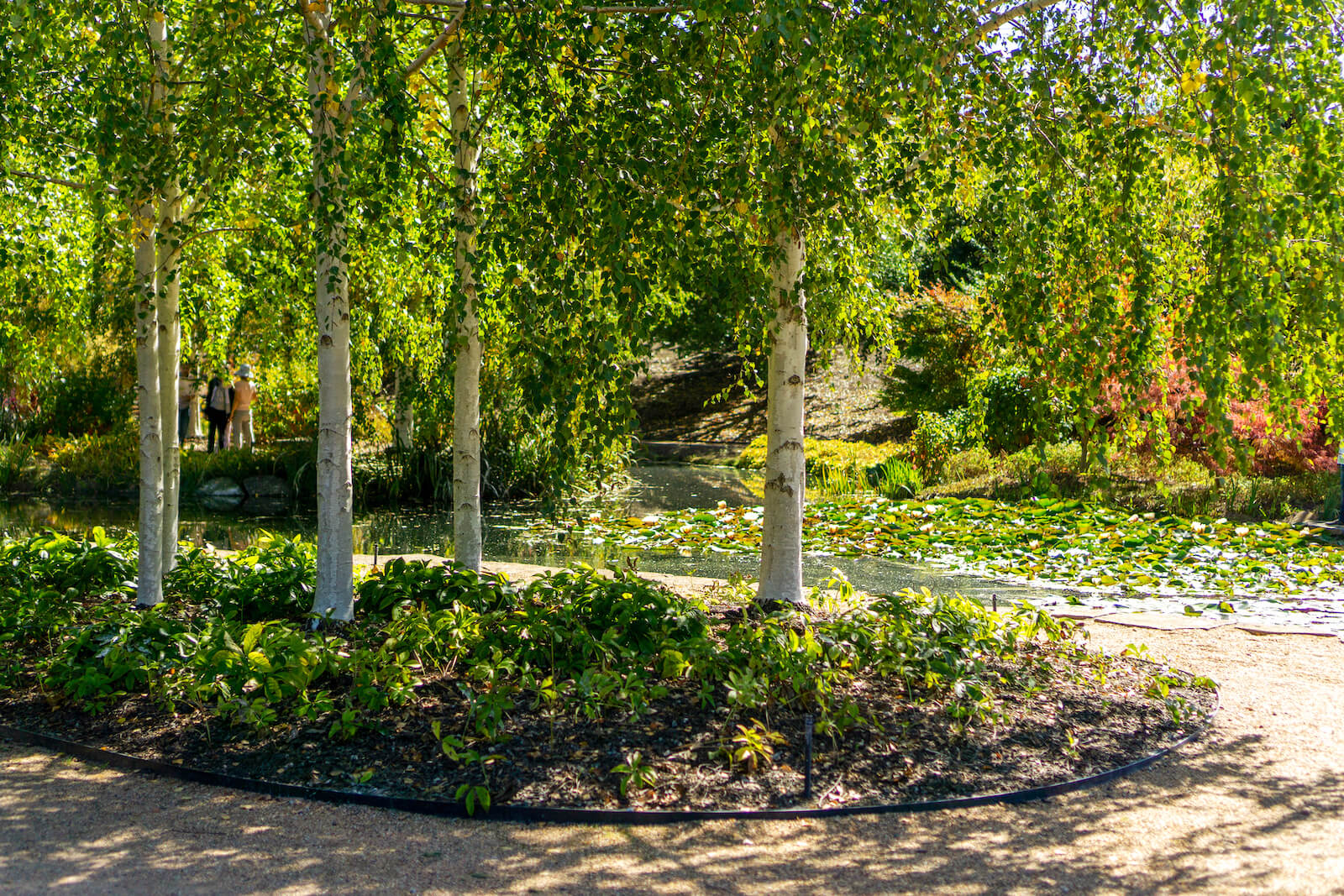 Anyway, if there's one good thing to come out of the pandemic it's that more people (myself included) are exploring what's right on their doorstep, especially in NSW. Earlier this year I was actually lucky enough to visit Mayfield Garden in Oberon, and if I'm being completely honest? I wasn't expecting much from it at first. I've seen many impressive gardens in my lifetime, so I thought this one couldn't be too different from the rest.
Boy, was I proven wrong! As it turns out, this 'garden' is actually huge. It started out as a sheep farm, before the owners transformed the place and opened it to the public. We decided to go late in the afternoon to avoid the heat, but really… anything less than a full day is pushing it, if you're keen on seeing everything. There's just so much to explore, plus a lot of ground to cover within the premises. My legs were screaming after the workout they got that day, that's for sure!
Our visit coincided with the garden's Autumn Festival, but unfortunately it was still a bit too warm to enjoy all the autumnal colours. We only spotted a few red trees here and there, but I can imagine it would've looked gorgeous if we'd waited a few weeks! Instead we were treated to plenty of greenery, which I also didn't mind. I don't know what these trees are called, but the leaves swaying in the breeze were so relaxing to watch. If I had my tools with me, I probably could've sat there staring and painting all day.
If sitting and admiring the view's not your thing, there's also way more to the garden than just plants. There are plenty of lawns for picnicking. A lake with a free row boat service. A weirdly Jane Austen-esque lawn lined with trees. Apparently there's even a maze, which I sadly didn't have time to check out!
If you plan on visiting, it's also worth noting that only one of the two gardens are open all year round. Instead, Mayfield opens everything during their seasonal festivals, so it's worth checking the dates before you pay a visit. Also, if you still haven't used up your Discover NSW vouchers (remember those?) they're accepted here!
You didn't think I'd leave out any mention of food in this post, right? Any NSW native knows that if you travel out west, a pitstop at Gumnut Patisserie is an absolute must. We ended up going to their Mittagong store thinking it'd be less hectic than the main location, but nope! It was still as bustling as ever.
For lunch we ordered a few of their meat pies, which were like nothing I'd ever had before. The pie crust was incredibly flaky and buttery, and still somehow held in the oozing gravy filling, with a generous amount of beef chunks. And as always, it was so hard to choose from their pastries for dessert! Everything in our little treat box was delicious, but my personal favourite was the caramel slice. I've had my fair share of this classic dessert, but I just couldn't get over how good this one was! The dark chocolate was tempered to perfection, and did well to contrast that super smooth layer of caramel. I'm salivating just thinking about it again…
Anyway, that's it for my little weekend trip! It all seems so far away now that I'm back in Sydney, and life has reverted back to lockdowns and 5km bubbles. Hopefully it's not long before I can make another short getaway soon!