If there's one thing you should know about me, it's that I'm awful with trends. I'm usually the last person to see a movie, and when it comes to talking to me about popular books? You can forget about it! Anyway, the Grounds of Alexandria has been hyped on everyone's blog and Instagram feed for awhile now but it was only yesterday when I had time to sneak in a visit with friends. Evidently we weren't the only ones with that idea, as the place was already packed before twelve on a weekday! I can't even imagine what the wait would be like on weekends.
For the clueless, the Grounds is more of a concept space than a lone cafe. It's surrounded by little stalls, gardens, an outdoor dining area you can hire out and is even home to some farm animals (not for eating though)! On any other day I might've gotten something from the takeaway menu to enjoy outdoors, but on this particular occasion we ate inside to avoid the heat.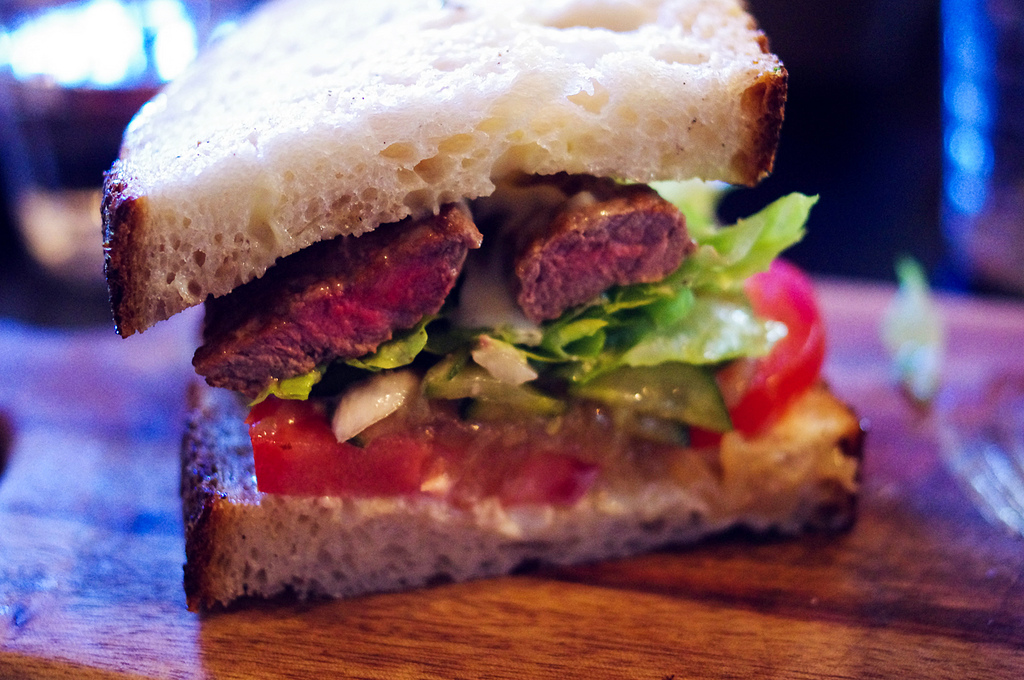 Banana smoothies, The Grounds iced tea, steak sandwich
There were so many things to choose from in the drinks menu, but true to form I went for the iced tea. The English Breakfast brew with lime was surprisingly refreshing, not too sweet and definitely something I need to try at home! I think I also would've enjoyed the smoothie despite my aversion to bananas, but I was so full after my meal that I was grateful for the extra stomach space. Regardless my companions seem to like the concoction, and it sounded pretty darn good with ingredients like yoghurt, banana, and honey topped off with seeds.
The food didn't take long at all to arrive, which is probably crucial at a bustling place like this one. Anyway, I went for the steak sandwich and there was only one word for it… huge. I barely even knew where to start, but thank goodness I'm not afraid to get my hands dirty because it tasted amazing! Although the sandwich was overflowing with sirloin steak, caramelised onions, tomato, lettuce, pickles and garlic aioli, it was the bread that really did it for me. If only I knew what it was…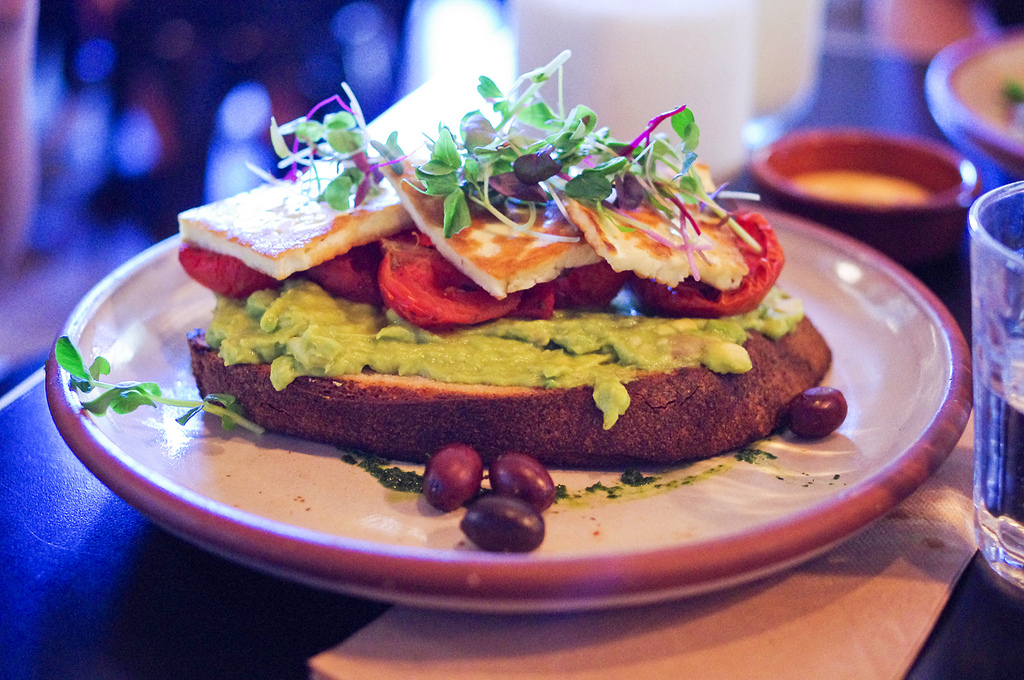 Smashed avocado, duck and pear salad, side of chips
I didn't eat much of the other food, but I think the general consensus was that it was ridiculously satisfying. My friend even thought her salad was extremely filling, and we were probably ready to enter a food coma by the end of it! Considering how full we were chips were probably a bad idea (even though we shared), but they were super crunchy and just the way I like them. The chili mayo was quite nice too, and kind of reminds me of the Sriracha and mayo combo I make occasionally.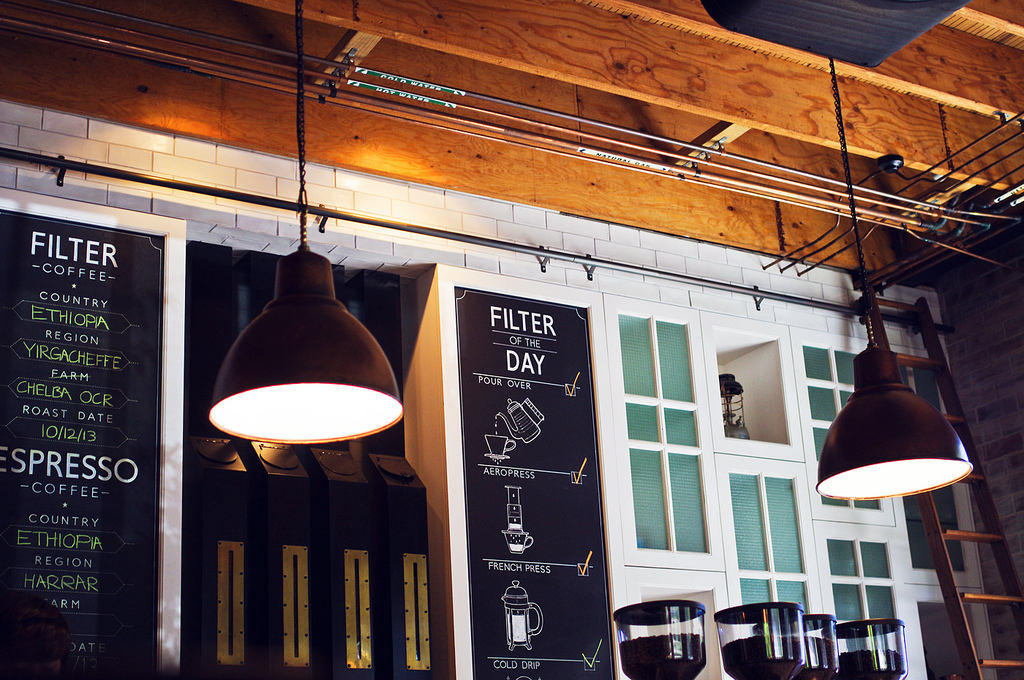 Some sights to be seen around the Grounds. Not pictured is Salts Meats Cheese, which is a nearby warehouse that supplies a lot of obscure ingredients and food products. We wandered around whilst waiting for our table and wanted to try out some Turkish Delight ice cream we spied, but obviously dismissed that idea after stuffing ourselves! Maybe next time.
Given Sydney's obsession with cafe culture and all things rustic, the Grounds is a genius concept. I'm still a bit sad that I didn't wake up early enough to catch the brunch menu (which closes at 11:30am), but I'll definitely be back! Breakfast is my obsession and given the experience, I don't think it'll disappoint.