I'm not sure if it's the beginning of a midlife crisis, but suddenly my parents have become really open to the idea of camping and going on achingly long road trips. Not that I'm complaining, though! Melbourne's roughly an hour long plane ride from Sydney, but why do that when there are sights to see along the way? Surprisingly the drive only took eight hours, but I think I'll opt out when my dad wants to drive halfway across the desert (that's a whole other obsession I won't go into)…
Anyway, during my time away I was definitely able to appreciate a change of scenery for once! If you ask me, Melbourne has this cool vibe and appreciation for aesthetics that Sydney will never adopt, and I feel like everyone there is just a little more well-dressed. It's no surprise that this place is known for its shopping, especially considering I spent most of my trip doing just that… I also found that everything's organised logically unlike back home, where restaurants, shops and cafes are scattered all over the place! The grass really is greener on the other side, huh? Anyway, on to the pictures:

Just a random beach and breakfast before a day of walking… lots of it, might I add. While the food at the Coffee Club was okay, I still thought it was pretty ordinary considering the price! However I did steal a bite of my brother's pancakes and they were exceptionally good, so I guess I should've gone for those instead of the eggs Benedict…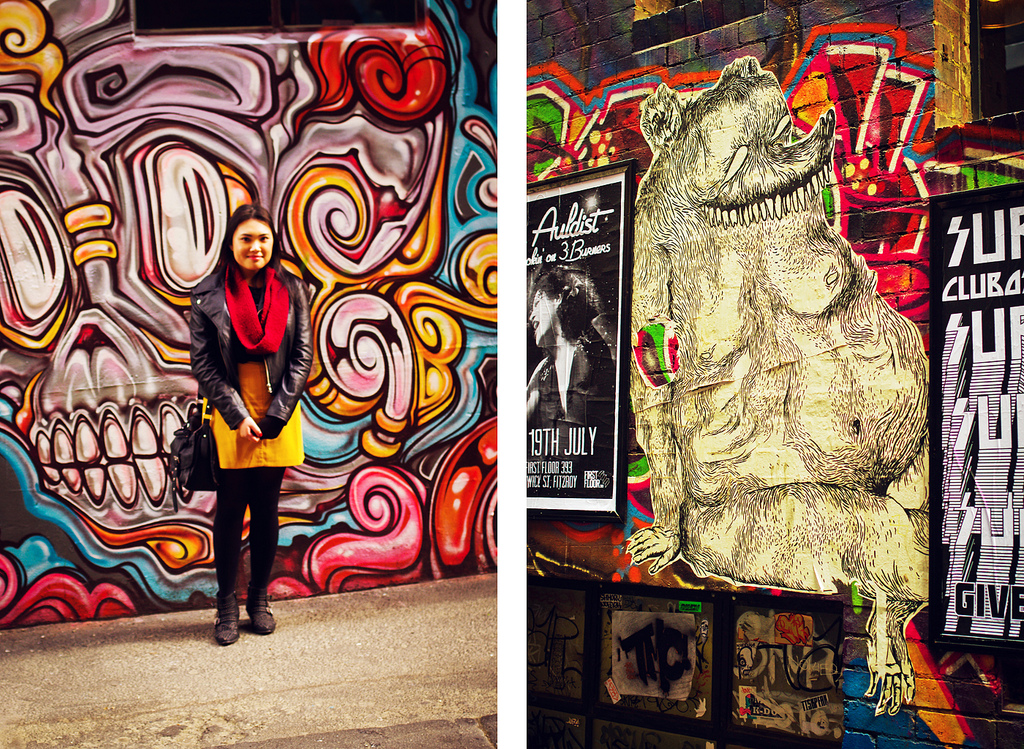 I made a point of seeing Melbourne's street art while I was in town, but since the works are quite spread out I didn't get to see as many as I would've liked. Anyway, most of these were taken in Hosier Lane, which probably counts as a tourist destination on its own! Unfortunately I don't know anything about art, so I couldn't tell you much information beyond that…
In the Royal Arcade there were so many cute and quirky things, but my favourite was definitely this shop dedicated to puppets and babushka dolls! I've only got one set of dolls right now, but don't they look pretty when they're clustered together like that? I'm seriously considering starting up my own collection now…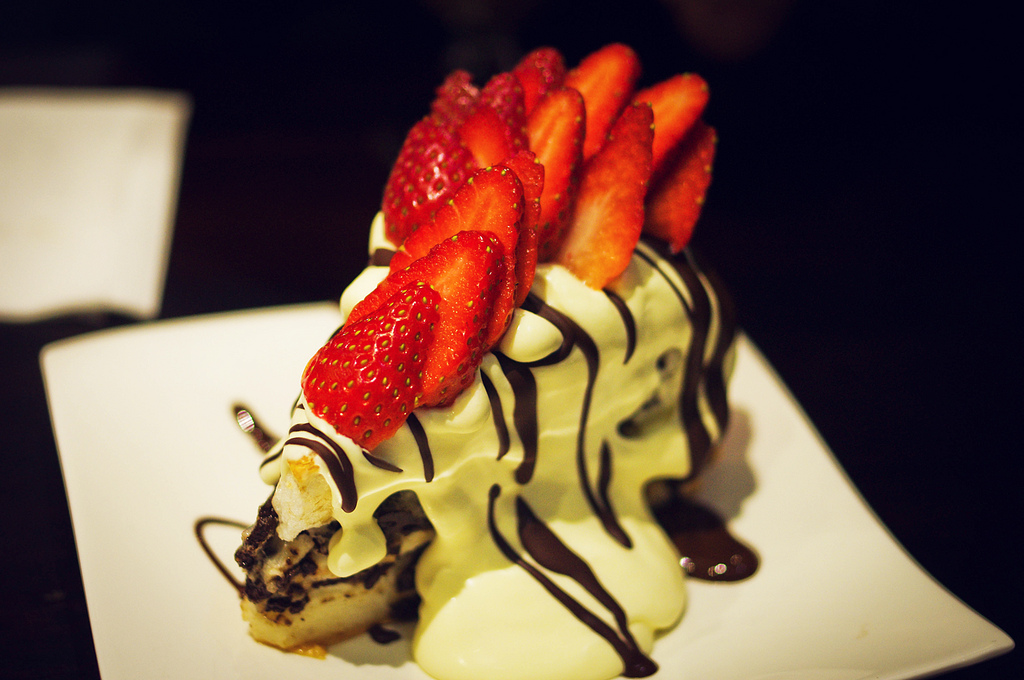 Chokolait was tucked away in the side of the arcade, but I'm so glad we gave it a chance over a cafe on the main strip! While most of those shops had people spilling out the front door, we were able to get cushy seats here straight away. Anyway, the chocolate pavlova was absolute heaven, with thin layers of meringue sandwiched together with dark chocolate. I felt quite sorry for my sister though, she also ordered an iced chocolate and probably had a sugar overdose by the end of it!
See that pixelated alien on the wall? According to my sister there are many tiles like that all over the world, and when you join the coordinates on a map they form the image of a space invader. Too bad I didn't hang around for longer though, I think it'd be fun to hunt down all the little space invaders in the city!
Anyway, that was basically my outing in Melbourne. The next day was dedicated to exploring Chadstone shopping centre, so that didn't call for much picture taking. I kind of regret not seeing everything that the place has to offer, but I guess it's impossible to cover all bases in such a short period of time! Plus, I'm pretty sure it won't be long before I come back to see everything that I missed out on. Anyway, I hope you're having a great week and see you soon!