In Seoul, you could probably say the shopping is a tourist attraction in itself. And while I'll usually hit the shops in any country I visit, the shopping culture here is truly on a level of its own! South Koreans clearly love their fashion and beauty trends, and everything in the stores seems to be one step ahead of the curve. Not to mention, there's no shortage of shopping neighbourhoods to be found, no matter your budget. Here are a few places where I went shopping in Seoul: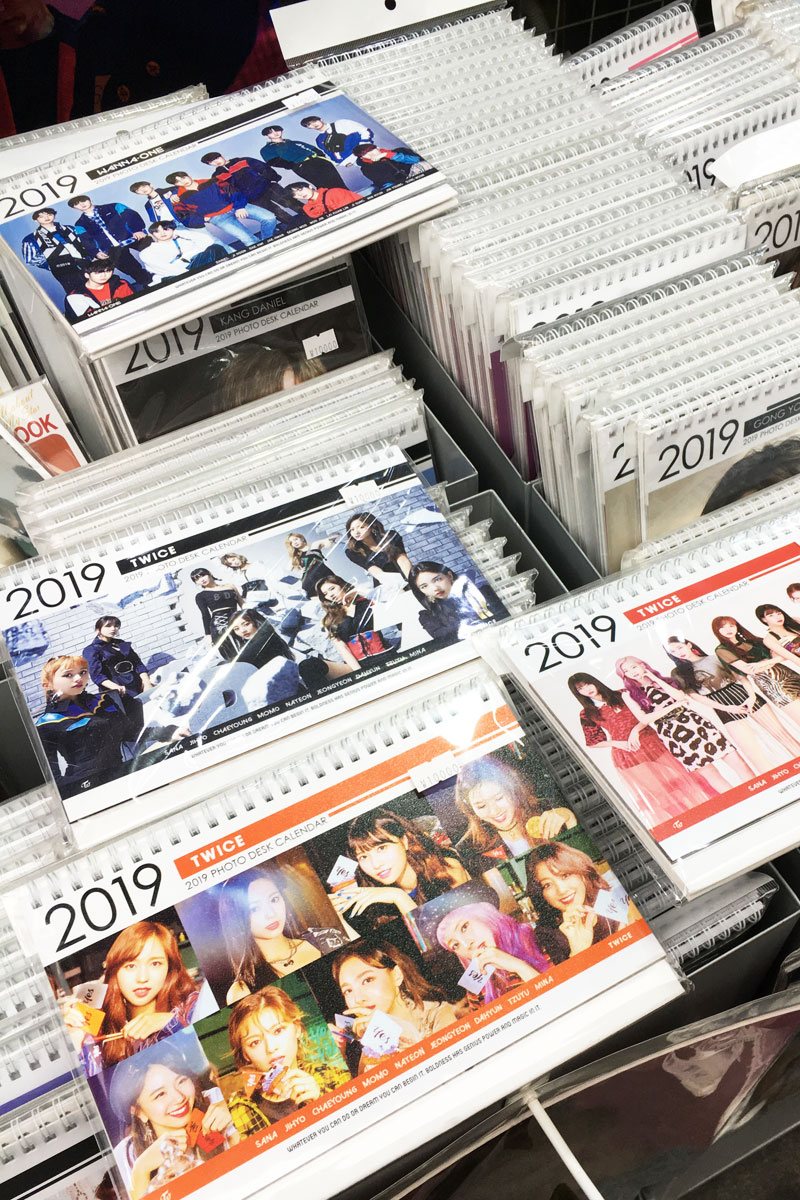 Myeongdong Shopping District
If Myeongdong reminds me of any place, it would definitely be Shibuya in Tokyo. After all, both areas have tons of stores to choose from, along with crazy crowds to match! At times the streets can seem like a maze, and some people might even find shopping here a little overwhelming. I know I got lost on more than one occasion…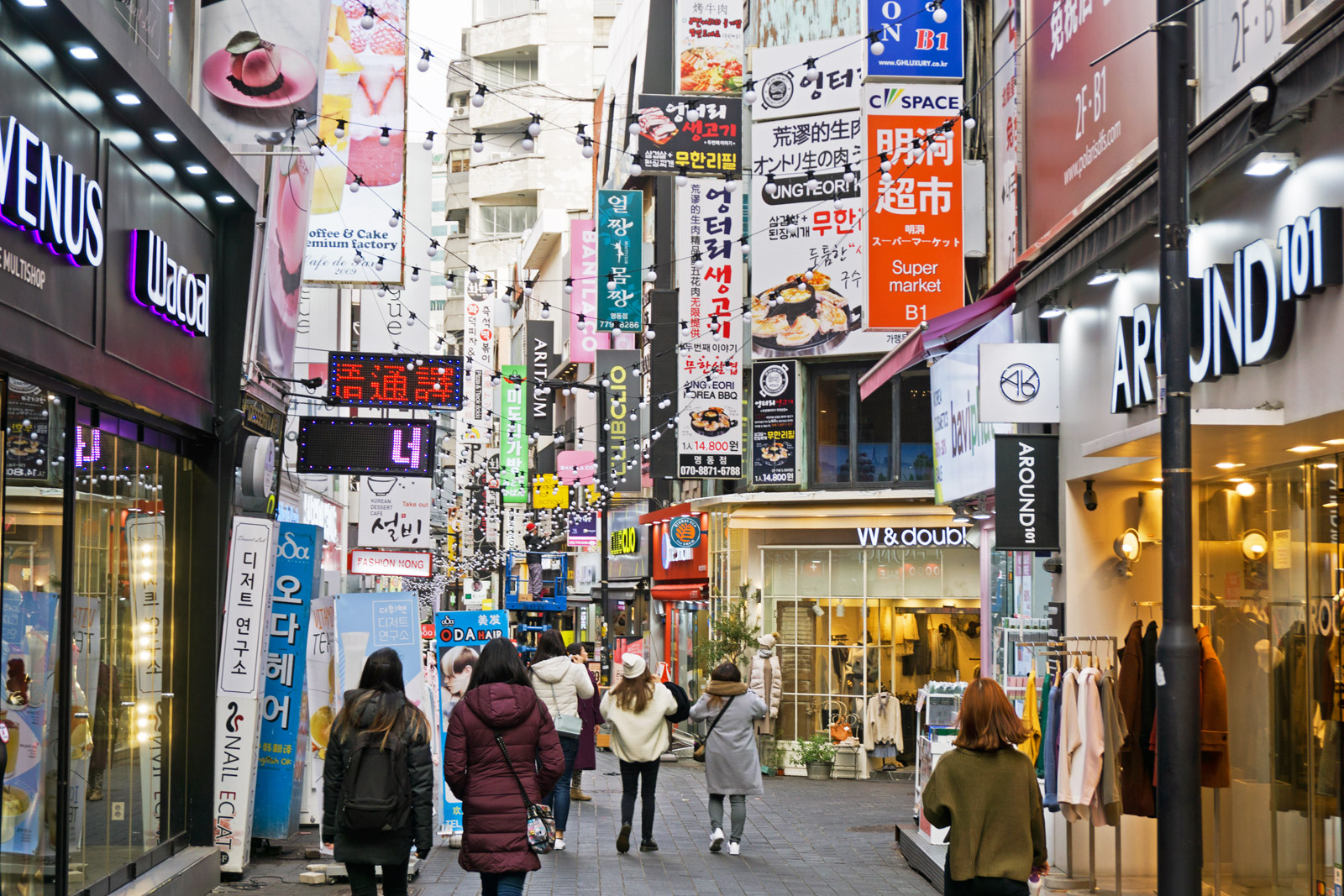 Anyway, here you'll find plenty of clothing shops, as well as adorable homeware and novelty stores. Shops like LINE Friends and Art Box are decked out with life-sized characters, and are perfect for buying gifts (or grabbing a cute selfie). And of course, don't forget about the beauty stores. I thought I was going crazy seeing the same Etude House shopfronts over and over, but nope! There really are multiple stores of the same brand, all conveniently located in Myeongdong.
When the sun goes down, the night markets also come to life. The streets become a bit chaotic, but it's totally worth exploring all the street food and stalls that come out to play! Oh yeah, and if you happen to be a K-pop fan you're also in for a treat. There are plenty of dedicated shops selling merchandise of popular groups. Posters, calendars, CDs… you name it, they have it!
Ewha Women's University
This place is a fashion lover's dream come true, and my personal favourite! It was raining the day I went, but that didn't stop me from going on a mini shopping spree. Since this area's near a women's university, it's quite obvious that all the stores are going to be targeted at Korean girls. Think cute mini skirts, flowy maxi dresses and oversized sweaters with fun graphics. Everything is super trendy, and sold at student-friendly prices. You'll also find a good selection of dainty jewellery and beauty stores here. If this was my uni, I know it definitely wouldn't be long before I went broke!
Dongdaemun
Dongdaemun is a huge commercial district, filled with traditional markets and wholesale shopping centres. To be honest, there wasn't really anything that caught my eye… until we went into Migliore, that is. Migliore's a shopping complex filled with clothes, and there are literally floors of it to explore. Also, haggling is not off limits here. My friend knows a bit of Korean, so she got some pretty good deals! Apparently it's possible to haggle without even knowing the language, but I opted not to. The stuff there is already pretty cheap, so I didn't really feel the need.
As if that wasn't enough, Doota Duty Free is right next door. Sadly you need your plane ticket to take advantage of the tax refund there, so I didn't shop and settled for a picture with Brown instead!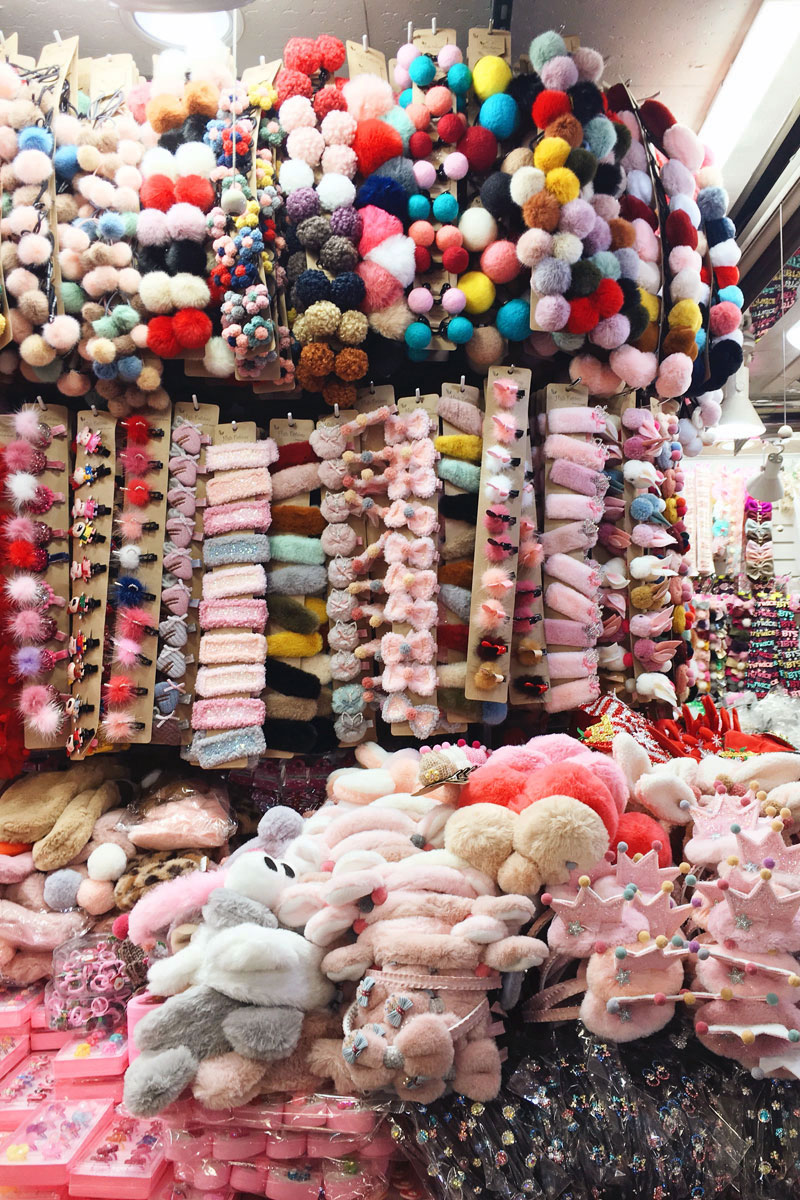 Express Bus Terminal
I don't have any pictures from this place, because the whole experience was just crazy. This shopping area is actually underneath the subway station, and compromises of a corridor packed with tiny shops. Clothes, accessories, shoes, underwear… There's tons of variety, and everything is cheap as chips! Most tops and skirts I came across were about $10AUD, a total bargain. Be prepared for the crowds if you do visit, though. After a while, I definitely started feeling a little claustrophobic in there!
A few other places worth mentioning:
Namdaeun Traditional Market. There are less clothes and more gaudy souvenirs here, but it's still pretty fun to walk around!
Hongdae. This area is near Hongik University, and has quite a few trendy clothing stores and eateries.
Insadong. While you'll find a lot of touristy shops in Insadong, it's also a goldmine for places selling stationery, handicrafts, tea and pottery.
Now that I'm back in Australia, I really haven't been going clothes shopping much, if at all. After all, it's hard not to think everything's overpriced once you've visited Seoul, or just Asia in general! I guess this can only mean I need to book another trip there soon…