To be honest, I wasn't sure about going to Busan at first. I'd only booked accomodation in Seoul, and when you consider the cost of the train ticket? It all adds up to one expensive day trip. Anyway, after much deliberation I went anyway because why not! There's no telling when my second trip to South Korea will be.
Anyway, it ended up being the best decision ever. I was starting to get sick of Seoul's freezing weather, along with the monotony of shopping streets and endless subway stations. And as soon as we arrived, the difference was palpable. For one, the sun was shining! The temperature was also a comfortable 17 degrees, way too warm for the heat tech I decided to wear that day.
One stark difference between Seoul and Busan is that the latter is a lot less tourist friendly. This was pretty obvious when we tried catching the local bus, which only had signs written in hangul! After travelling in the wrong direction we eventually made it to Taejongdae, a park where you can see rocky cliffs and a great view of the ocean. It's quite elevated, but thankfully there's a 'train' that drives you between each vantage point.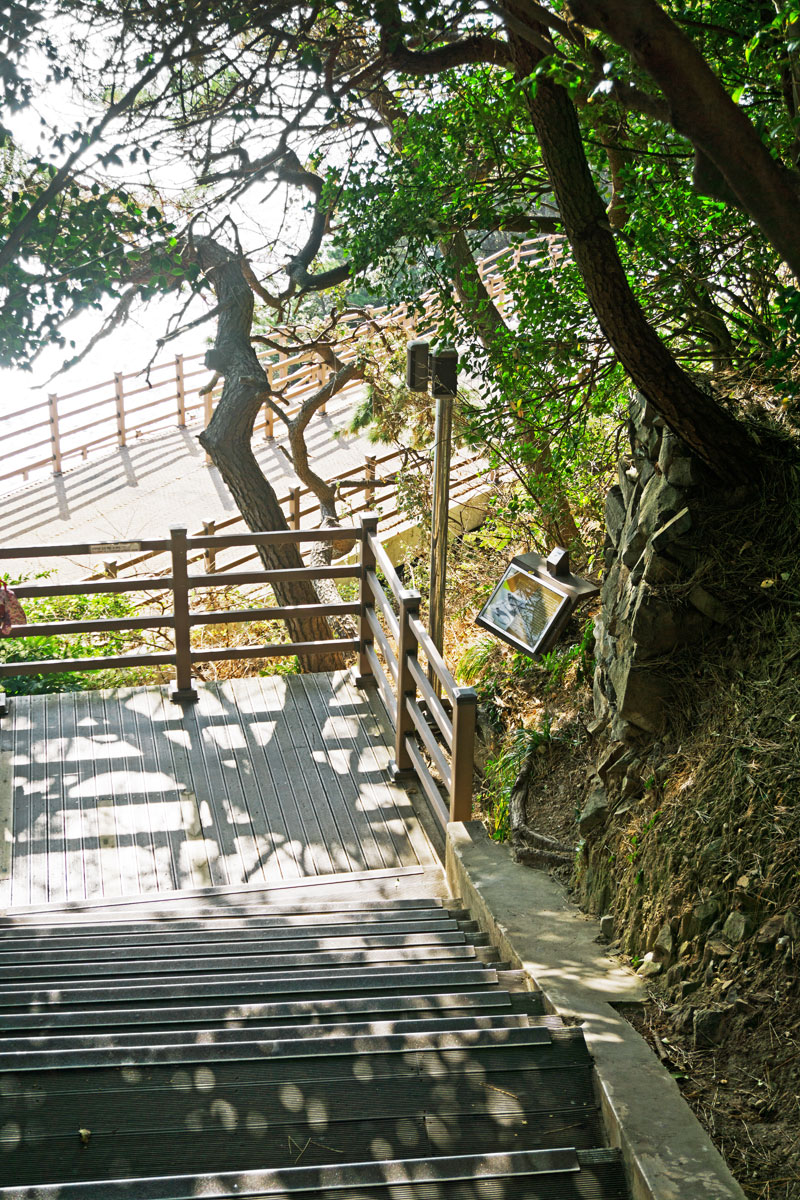 How gorgeous are those views? The ocean was glistening that day, so much that it was almost blinding. The occasional ferry would pass by, and you could even hear their music blasting all the way from the cliffs.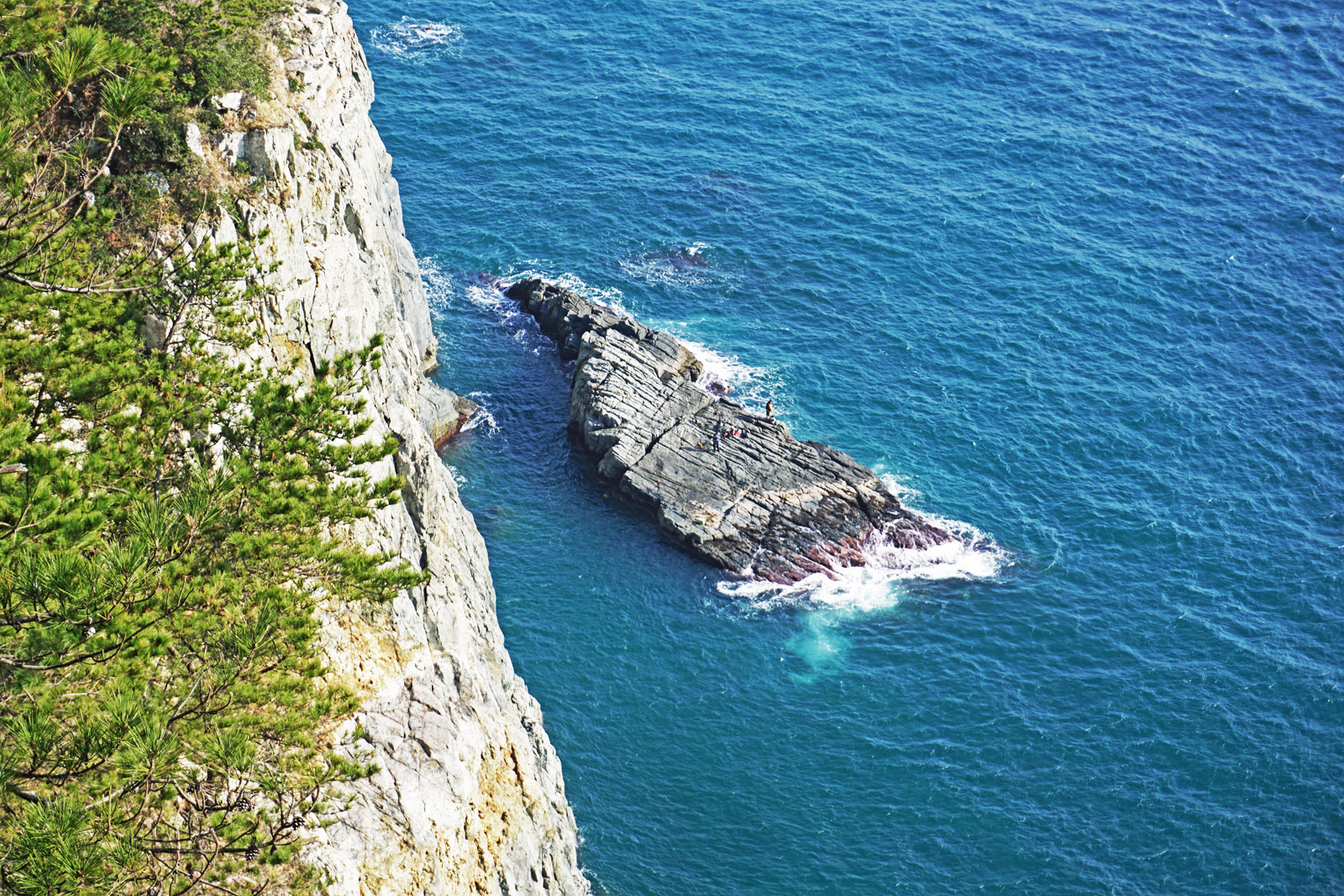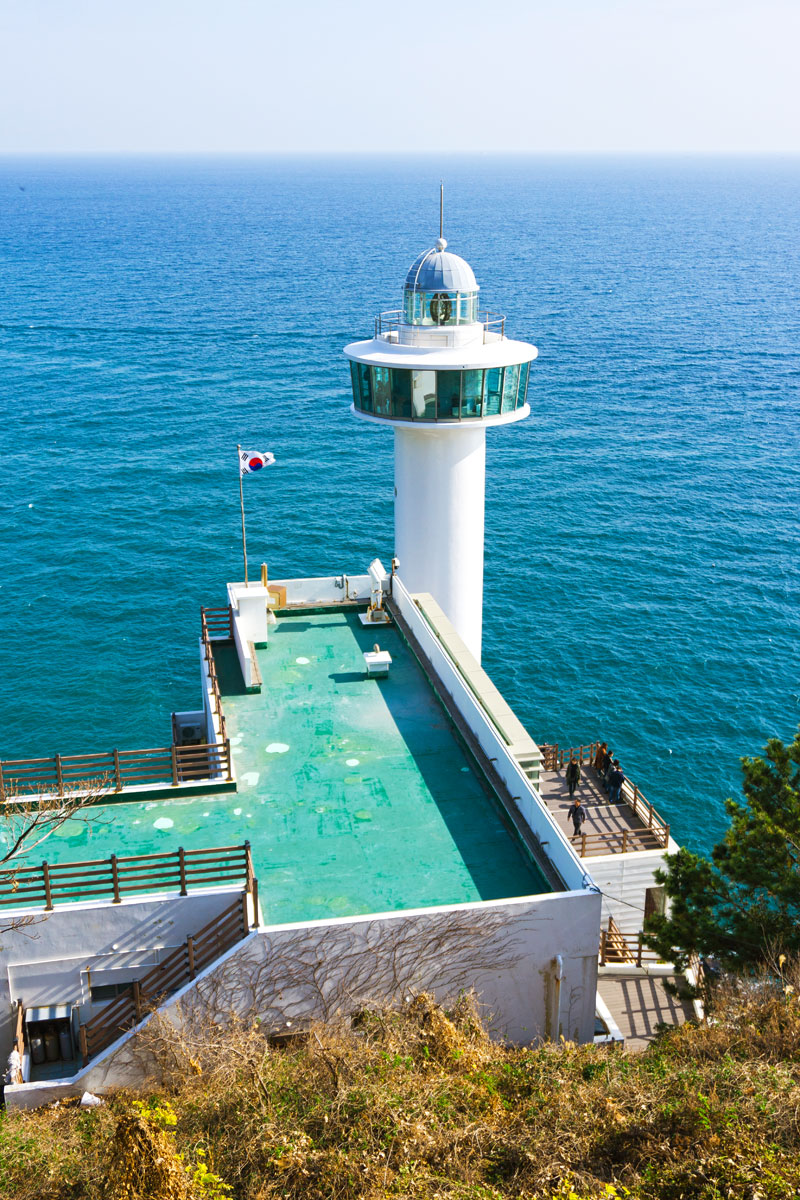 No idea how they got there, but if you squint you can see people fishing on that rock in the ocean! Our ticket for the Danubi Train allowed us to hop on and off, so it was nice being able to see things at our own pace. There were a looot of stairs at one point, so definitely bring comfy shoes if you do visit!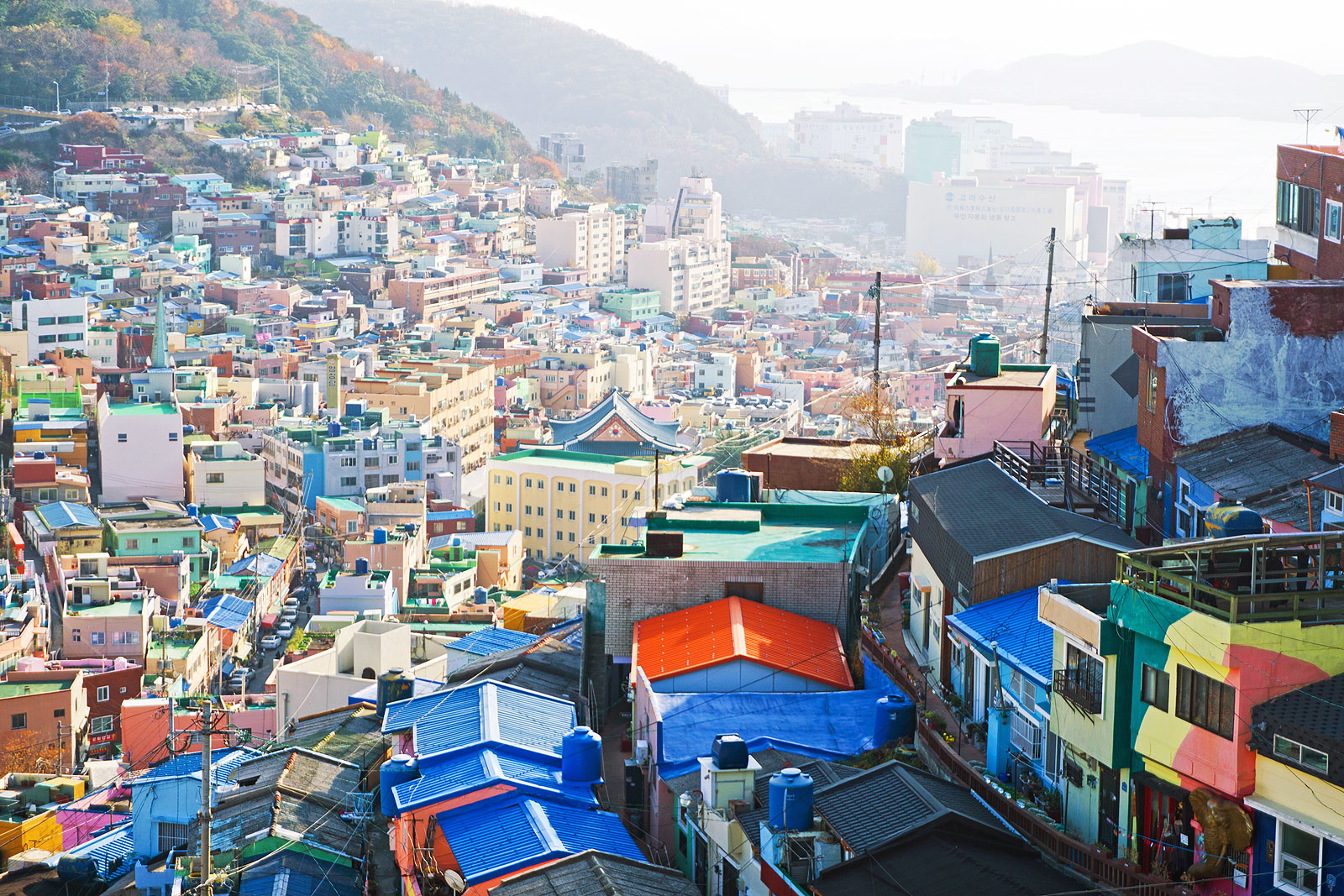 Another must-see in Busan is Gamcheon Cultural Village. It's by no means close to Taejongdae, and we had to endure a pretty lengthy bus ride before we got there. But when we arrived, the views totally made it worth it. The village is made up of pastel houses, along with plenty of shops and whimsical street art to explore. Needless to say, there's no shortage of photo ops to be found here!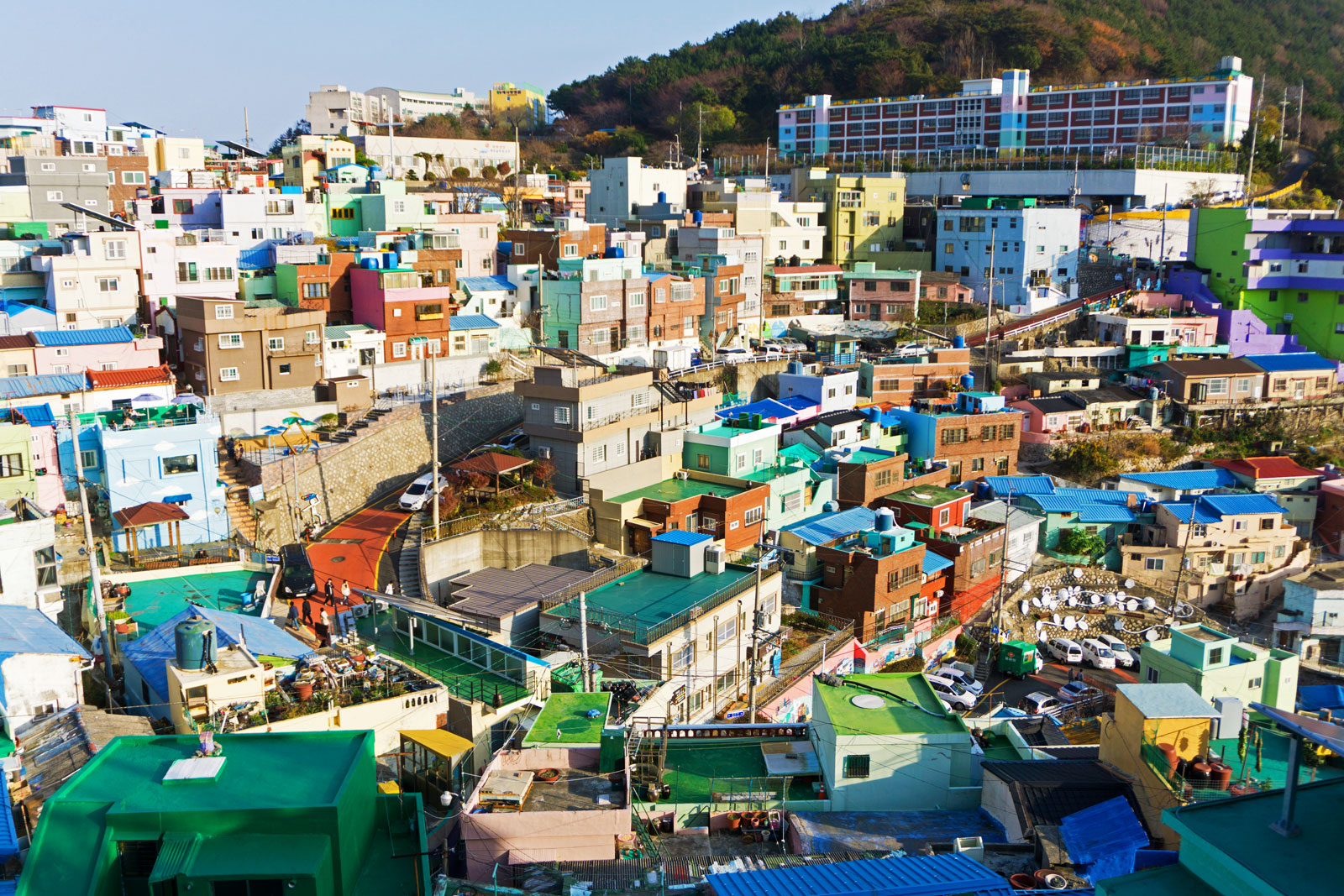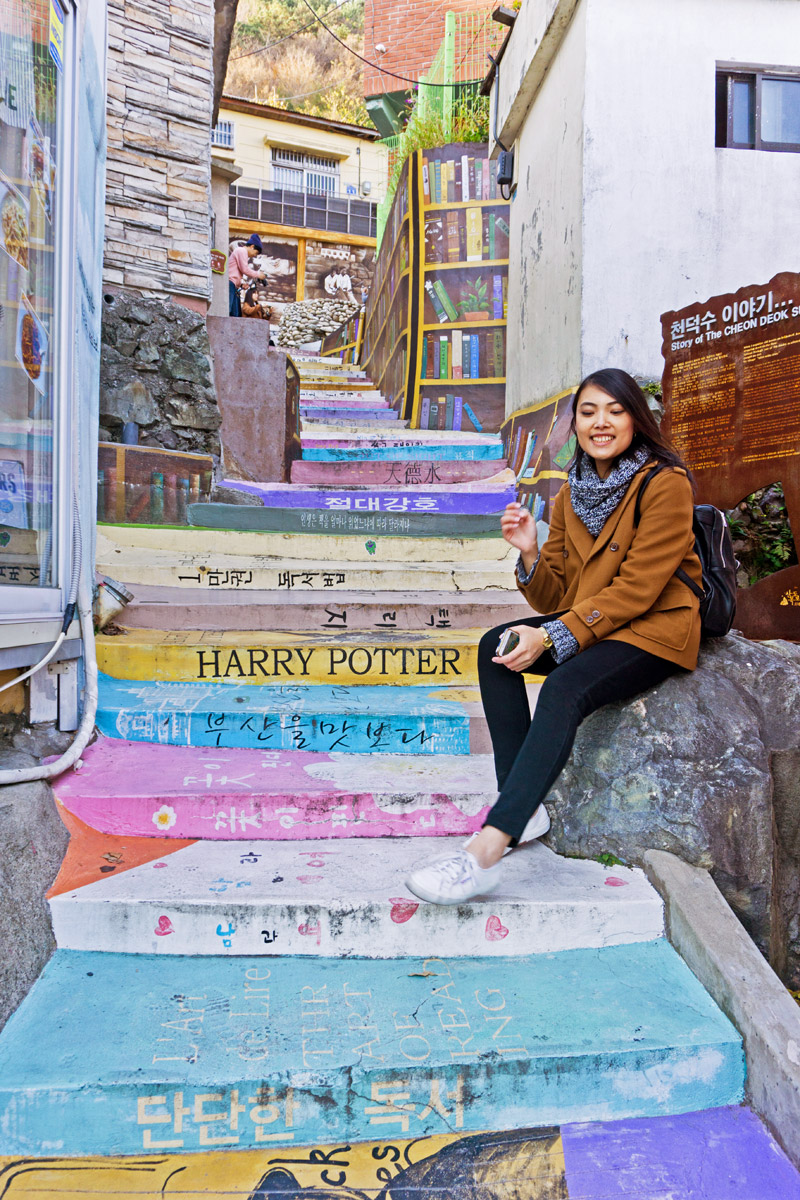 An accurate depiction of the unloved books in my collection, haha. There are plenty of artworks like these to be found around Gamcheon, and you could spend all day exploring them. Be prepared to line up for that perfect shot, though!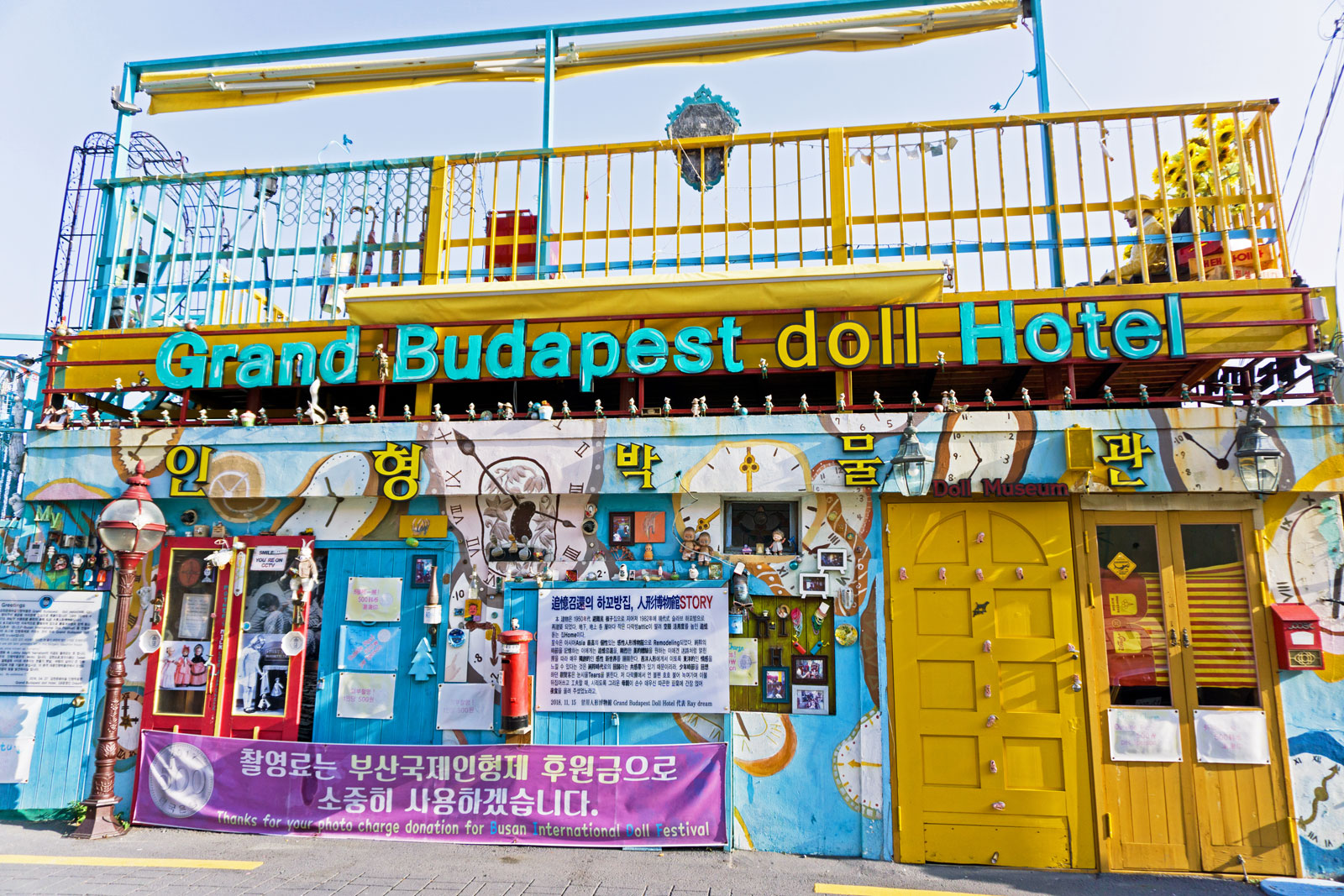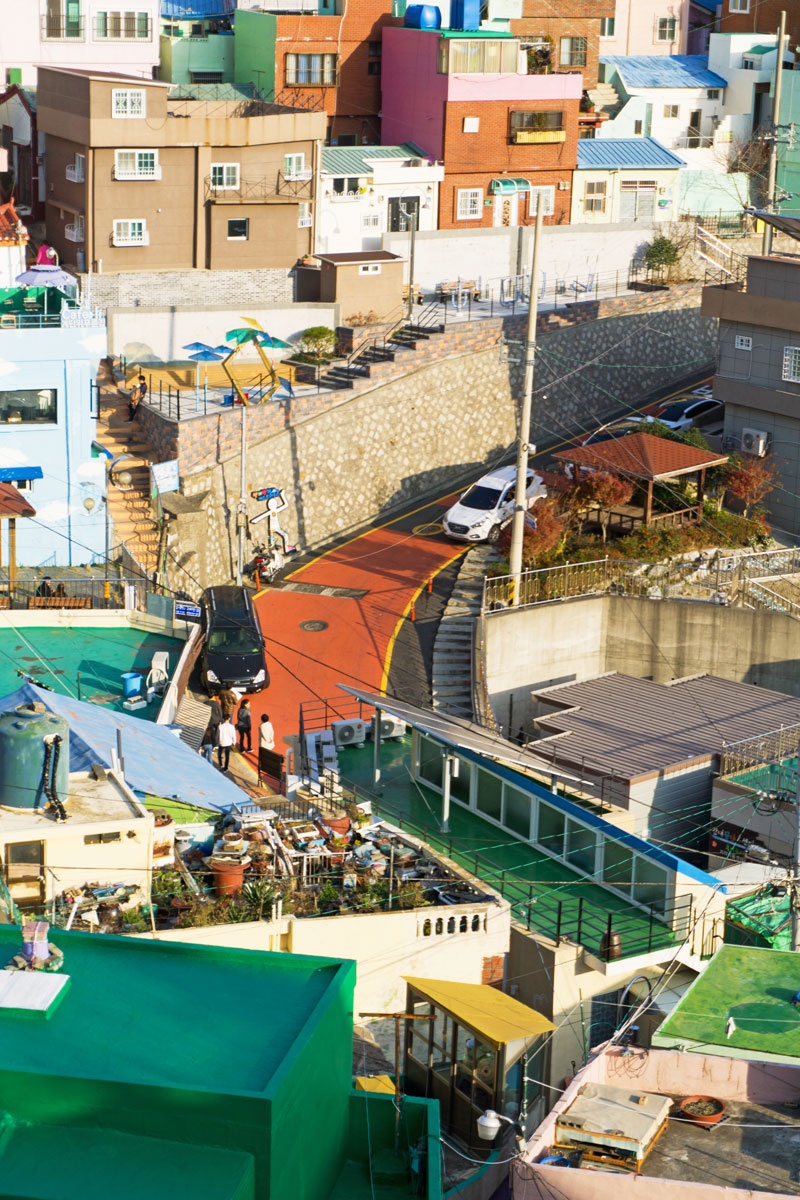 We ended up having time to kill before our train back to Seoul, so we wandered around the area close to the station. Sadly I don't have many pictures from there, because it was just crazy. It seemed to be the international part of town, with plenty of foreign shops and restaurants. And there just so happened to be a food market on at the same time, so you can imagine the crowds!
Ending the day with city views from the station. My friend was lamenting about how we didn't have time to check out Busan Harbour Bridge, but lo and behold! There happened to be a great view of it at the station's observatory.
By the time we got back to Seoul I was completely wiped out, but I wouldn't have it any other way. I feel like we barely scratched the surface of what Busan has to offer, and I'd really love to visit again someday!