When we headed to western Japan last year, we decided to base ourselves in Kyoto. And while I adore the city, there are only so many temples you can visit before craving a change of scenery! Luckily, Kyoto happens to be a major train station, making it easy to go on day trips during your time there. We got around using JR travel passes, which I totally recommend if you're visiting Japan. If you plan it right, you can totally get your money's worth, but that's something to cover in a future post. Anyway, read on for more about day trips you can take from Kyoto!
Nara (奈良)
I've been to Nara multiple times, but every visit is such a magical experience. The city's most famous for the wild deer that call it home, and they can be seen roaming through Nara's open spaces. It really is mind-boggling to see just how many there are around the place! All around Nara Park you'll find vendors selling rice crackers, or senbei, specifically made for the deer. And of course, you'll also find plenty of human food options in the area.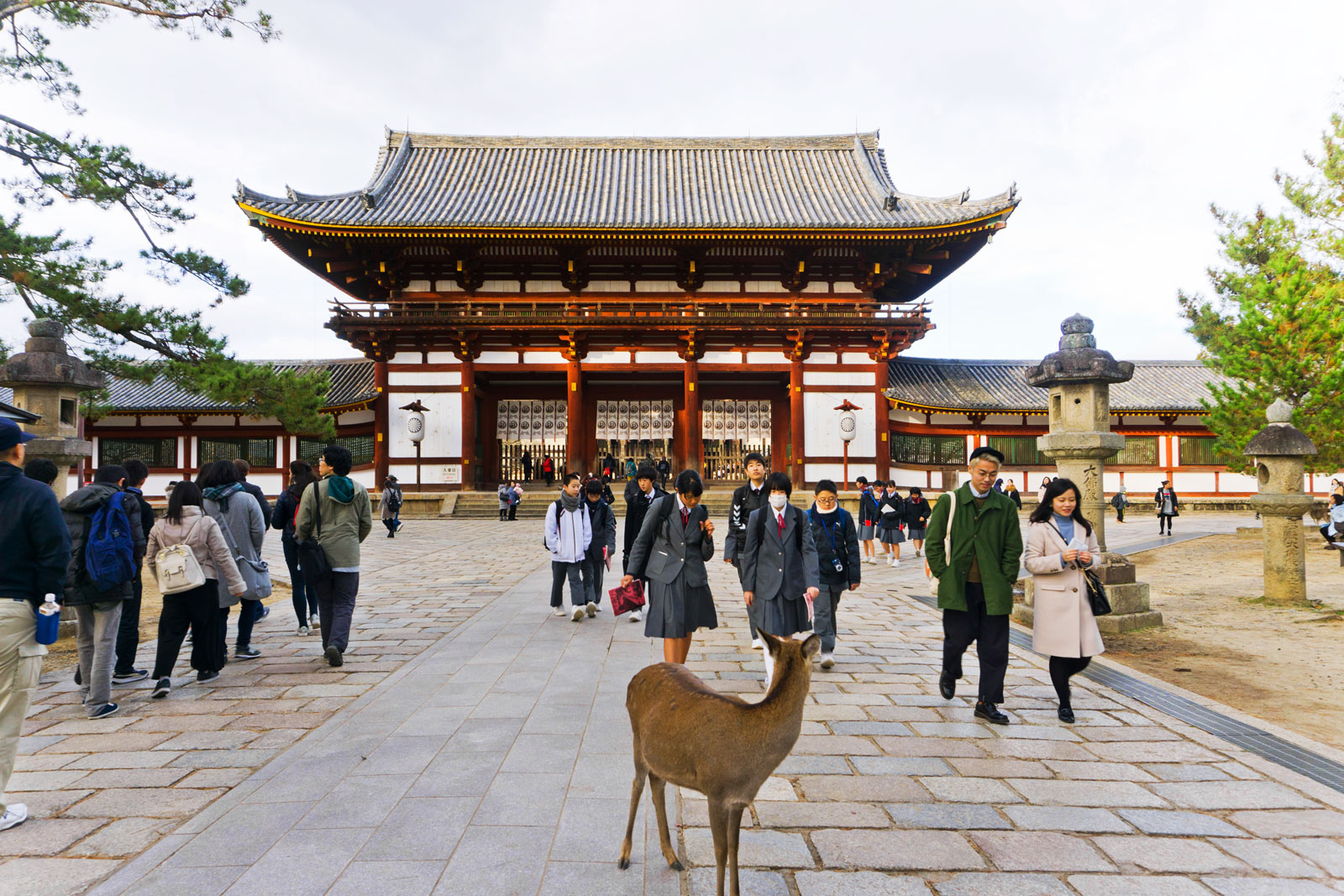 Of course, deer aren't the only attractions you'll come across in Nara. On the other side of Nara Park you'll find Todaiji, one of Japan's most historically significant temples. The wooden building was originally built in the mid-700s, and houses a giant Buddha statue.

It's a bit of a trek, but Kasuga Taisha is also worth a visit! This shinto shrine is in the middle of a lush forest, adding to its mystical atmosphere. By the way, when in Nara don't forget to wear a good pair of walking shoes. While there are frequent buses between Nara Park and the train station, you have to walk between most attractions!
Osaka (大阪)
With its neon signs and bustling culture, it's hard to believe that Osaka is so close to a place like Kyoto. The trip is a cool thirty minutes by local train, but even shorter if you take the shinkansen.
Being the second largest city in Japan, there's no shortage of things you could do in Osaka. However, Dotonbori is definitely a place you shouldn't skip! The shopping district is sheer craziness, with all its flashing lights and larger-than-life billboards. And of course, I can't not mention the food. Take your pick of Osaka's famous street foods, from okonomiyaki to takoyaki and everything in between. It's guaranteed to taste better than anywhere else in Japan.
If you're a thrill seeker, Universal Studios Japan should also be at the top of your list. Honestly, I'd go there for The Wizarding World of Harry Potter and butter beer alone. Nonetheless, it's always a fun time wandering around the park's different areas! It goes without saying, but you'll need a whole day to make the most of your time at USJ.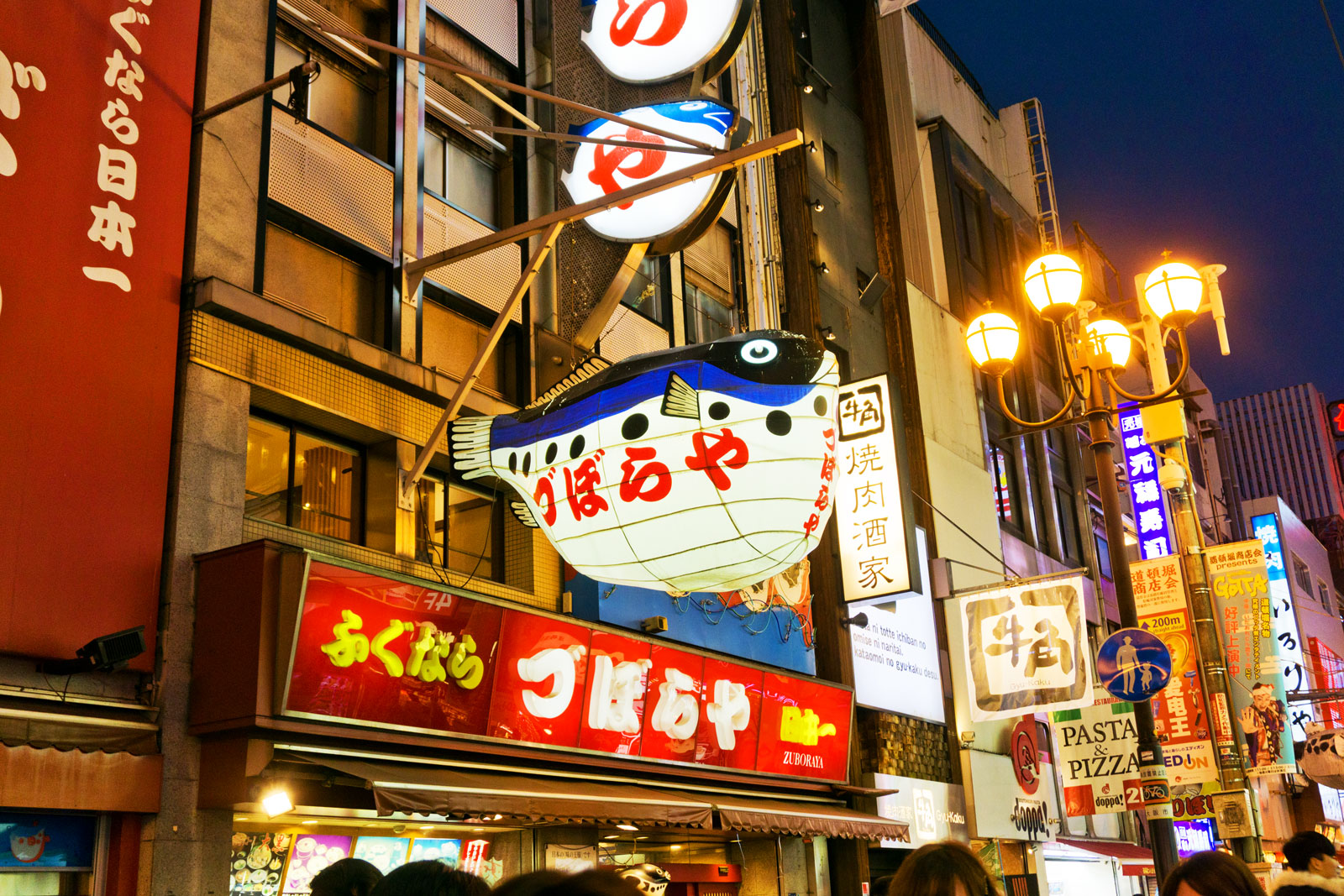 Miyajima (宮島)
Miyajima may be all the way in Hiroshima, but a day trip from Kyoto is totally doable if you go by bullet train! This is definitely one of those times when the JR pass comes in handy. The sacred island is most famous for its iconic floating shrine gates, which are a part of Itsukushima Shrine. But beyond that, there are plenty of charming shops and local foods to explore in the area. Hiroshima's famous for its oysters, so obviously there's no shortage of those on Miyajima. Steamed oysters, oyster curry bread, oyster katsudon… you won't go hungry on the island, that's for sure!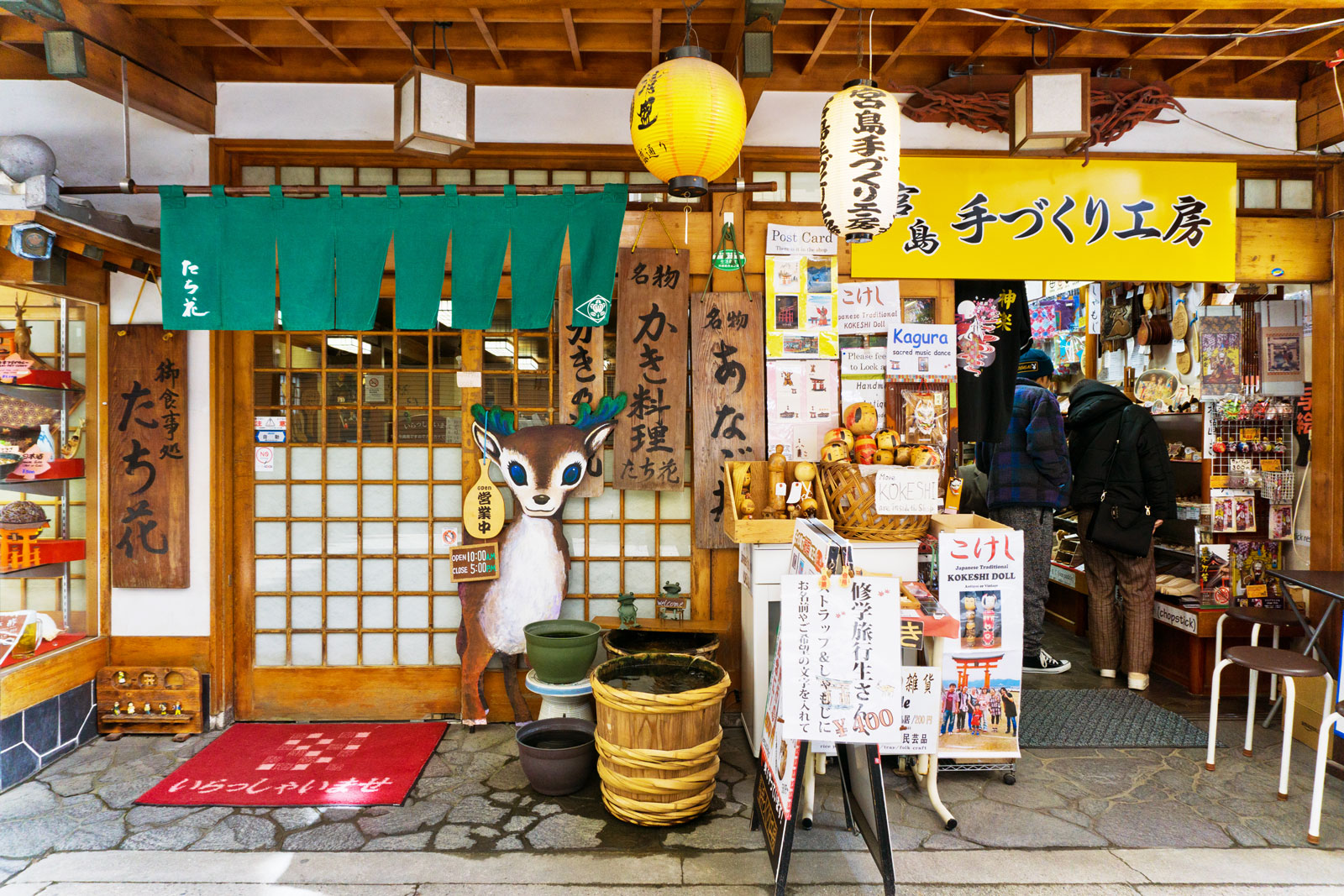 Miyajima is also home to Mount Misen, which is accessible by cable car. Admittedly I've never been up there, but apparently there are stunning views of the Seto Inland Sea at the peak.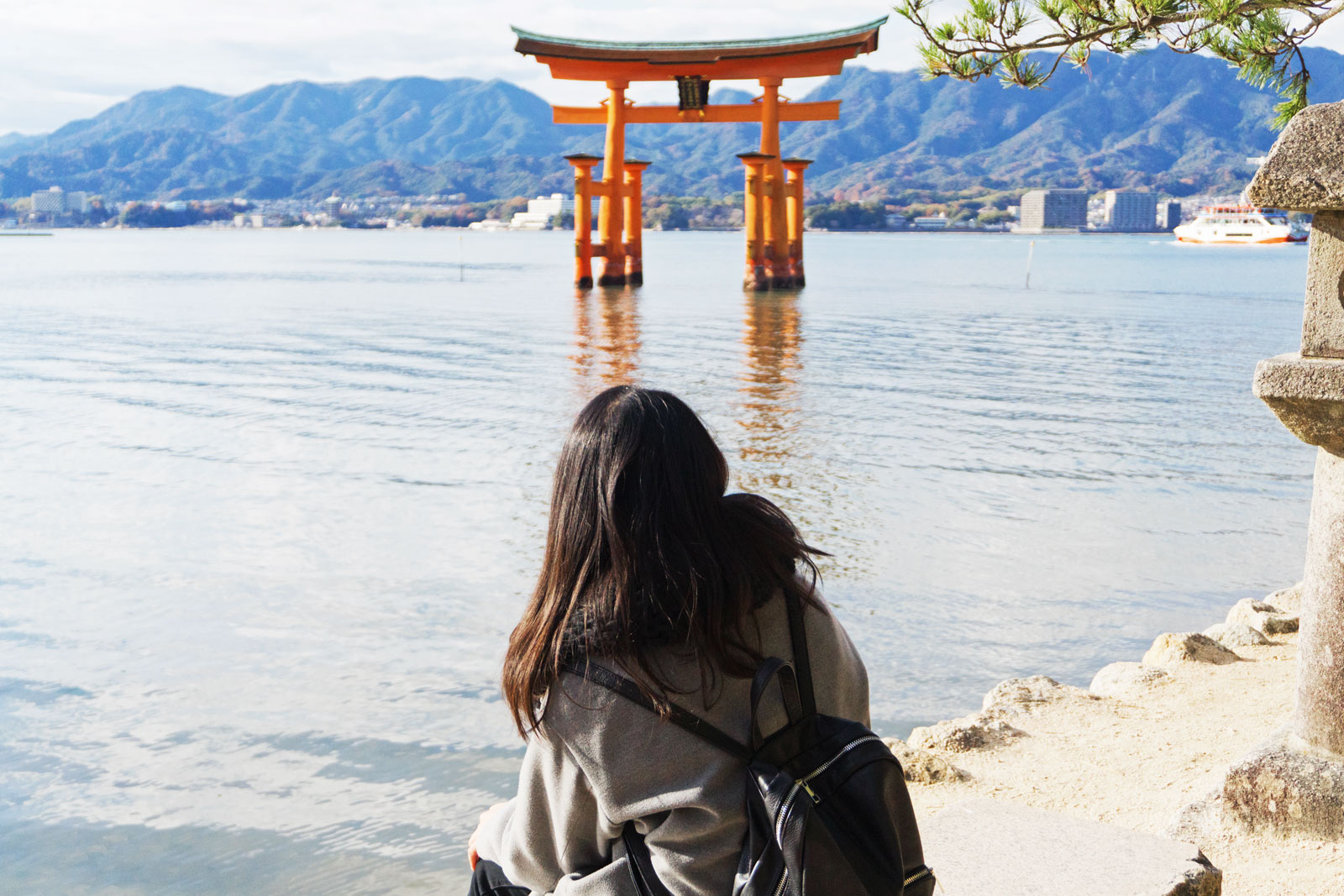 Since I already have posts on all these places, I didn't go into too much detail this time around. Anyway, I still have a lot of Japan content to get through so bear with me. Until next time!