Where to begin? The last week and a bit has been a complete whirlwind, what with counting down our last school days, seizing every opportunity to either take photos or photobomb, class parties every period, our graduation ceremony and year 12 formal. I've seen many of my friends cry and to be honest, I've been quite successful at holding in my emotions, though I suspect that may be because it just hasn't sunk in for me yet. After all, being so emotionally invested in something makes it hard to let go, and as ridiculous as it might sound I'm probably in a state of denial about the fact that I have to leave school forever.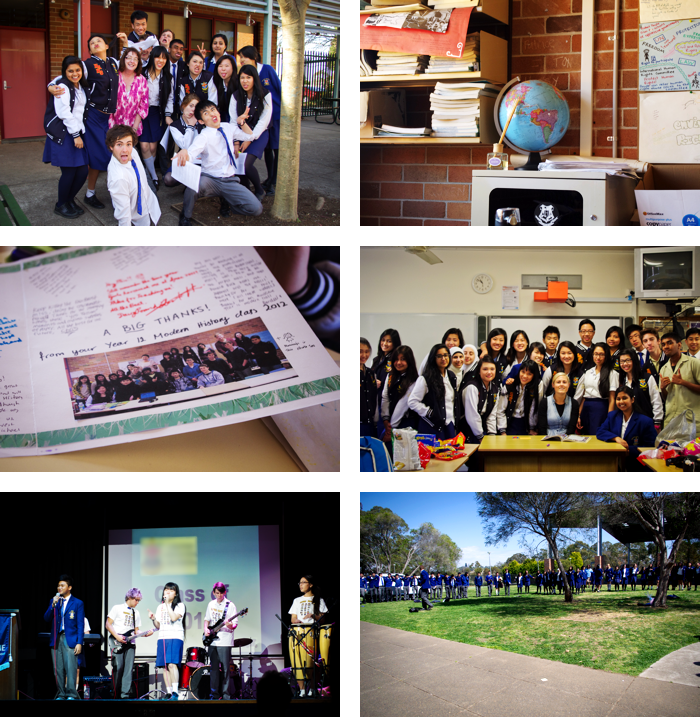 One thing though, I'm definitely grateful that the past six years have been good to me. In fact, I don't think the word 'good' is sufficient; I couldn't have picked a better school or year group to be a part of. No one from my close circle of friends came with me to high school in year seven, practically leaving me in the deep end. Over time, it's been so fun getting to know the place, the people, the little quirks that define our cohort. Yet, it still feels like I haven't even scratched the surface. In fact, I'll probably leave without getting to know everyone in my grade, some of whom I've never even uttered a word to. That's just one of many regrets I'll have to come to terms with, but what's there to do about it now?

Sorry guys, excuse the cats… I think my parents would freak if I posted their real faces on the internet HAHA.


Anyway, there's so much more to be said than that, but now it's officially time to get down to business. The HSC is approaching at a ridiculously fast rate, and the next six weeks are guaranteed torture. Instead of posting I'll be wasting away in this very spot, but never fear! I'll be back in November. To all my readers, thank you for sticking by me despite my horrible posting habits. To the Class of 2012: goodbye, good luck, and I'll see you on the other side of this madness!